Zatrzymanie się na chwilę i połączenie ze swoim nieśmiertelnym sercem jest ważną częścią uniwersalnej potęgi miłości. To tutaj znajdziesz świadomość Boskiego Istnienia, Boskiego światła. Kiedy się z nim połączysz odnajdziesz prawdziwe źródło miłości we wszystkich formach. Ta kluczowa siła jest potężną energią, która rozpoczyna się w głębi twojej duszy i nieustannie wytwarza pokłady miłości dla ciebie, twojego życia, świata i wszystkich dusz, które to życie dzielą z tobą.
Pracując i oczyszczając w swoim życiu program miłości, wprowadzając do niego harmonię i zdrowy sposób wyrażania siebie dasz sobie szansę na połączenie się z nieskończonym źródłem miłości we wszechświecie.
Adara Stream jest potężną energią, która usuwa stare oraz niższe wibracje wspomnień, myśli oraz emocji, które znajdują się w komórkach twojego ciała, polu aury oraz w DNA.
Wybierz poniższe obszary pracy, aby pomóc sobie usunąć toksyczne programy i ruszyć do przodu w życiu.
Pobierz darmową sesję:
Miłość do siebie
Self Love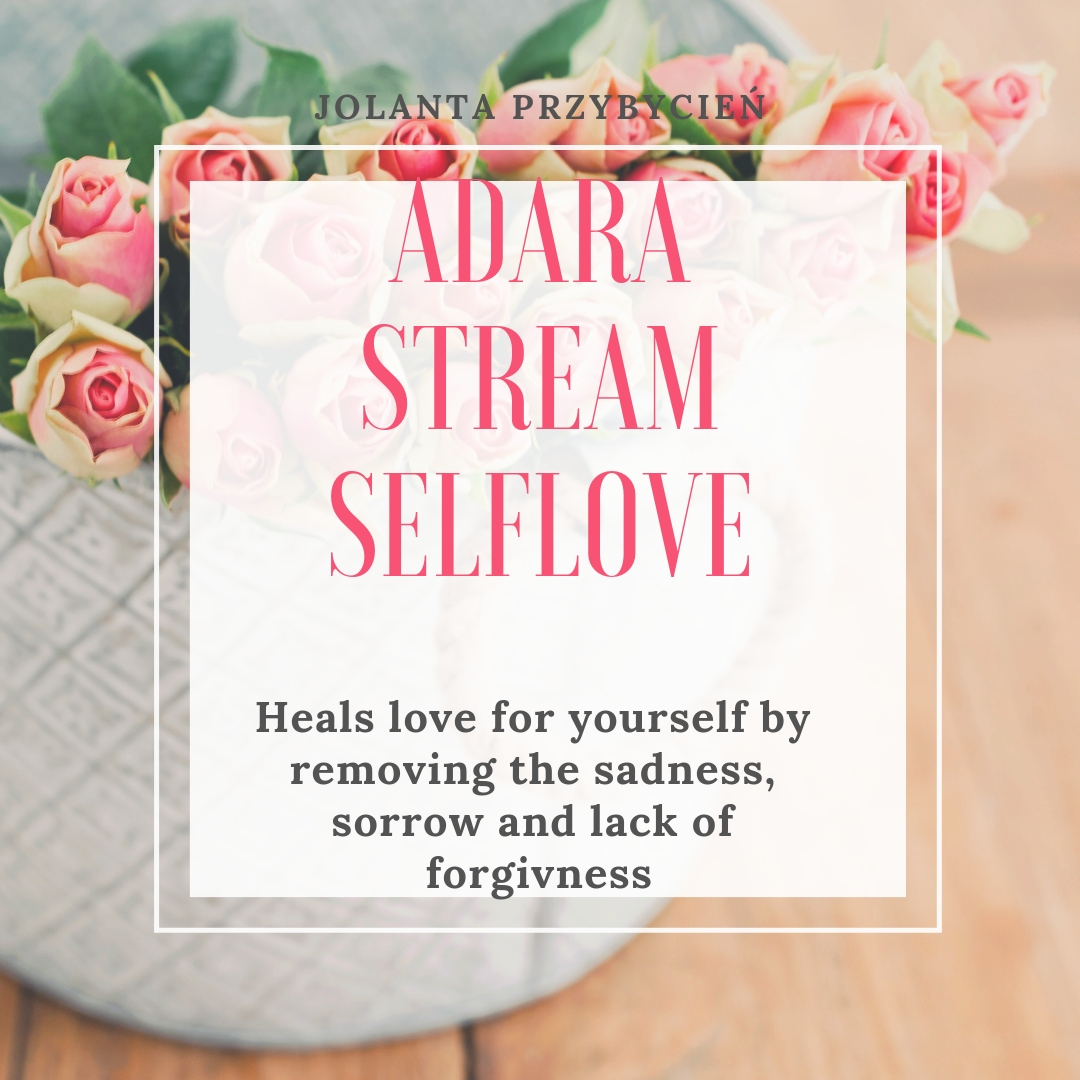 Zakup sesje:
Wyjście z ukrycia Prawda & Spójność Harmonia Przewodnictwo Duchowe Radość